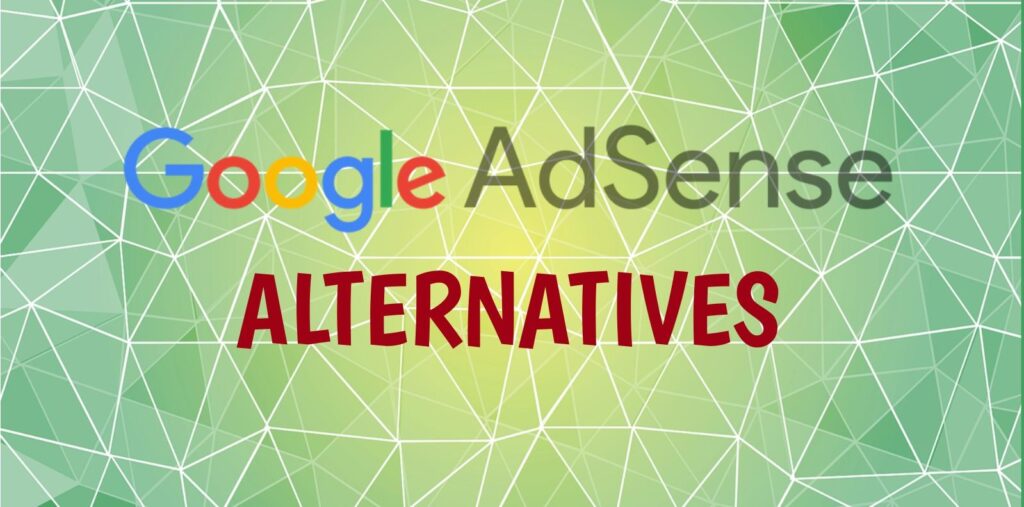 It won't be wrong to mention that "Google Adsense" is known to be an easiest and best-available monetization platform that any blogger can rely upon. There are a number of bloggers who are making a decent amount through the Google Adsense platform and the biggest success stories even go to a monthly income in four figures.
With great benefits comes great challenges and the same is applicable to this platform. No doubt, that the success rate is very high, but getting your account accepted is not everyone's cup of tea. In fact, there are lot many bloggers, who get rejected even on applying for the several times. One major reason for this rejection is not being able to meet the Adsense requirements completely.
In order to help the individuals get a fair chance to make extra income, there is a need to raise curtains from other similar platforms with lesser formalities. The concept of pay per click India has gained much popularity and it is always a good idea to keep trying on varied platforms for better returns.
If you are one of those whose Google Adsense Account got banned, then you will find this alternative to Google Adsense list helpful. You will be able to monetize your blog again with ease and peace of mind.

This is a very good and reliable platform to make a good amount of money from Amazon, which is the biggest online store. If you have a website that can be associated with the kind of products that Amazon offers, then the associates working with Amazon will be more than happy to work with you. One of the great benefits of going for this platform is that it allows the users to add dynamic image ads in the blog, further encouraging PPC services India.
This has gained much popularity in the recent few years among bloggers as well as top PPC companies in India. The Dashboard of this platform is absolutely exceptional and it is very easy to use for the new entrants in the industry. It offers pop-under ads, mobile redirects, layer ads and even full-page ads. This is definitely a great platform for the beginners as it gives fast approval.
There is no doubt on the fact that Adversal is a great Adsense alternative that offers good banners as well as CTR so that the revenue adapts to fetch the best results for the target website. Furthermore, top PPC companies in India appreciate this for having good image ads too and for working decently with even other languages.
This is extremely similar to Google Adsense as it allows customized ads, and serves only the contextual ads. In addition to this, the platform can even be used along with Adsense without any problems. The payment method adopted is Paypal and check.
It is an exceptional network that is being used for a long time and generated similar results as PopAds. It holds a great CPM and is having good inventory for almost every country embracing both mobile as well as desktop traffic. Furthermore, it encourages flexible payments via Paypal, Payza and even Paxum. Also, the money transfers take around 24-48 hours.
If you talk about the largest monetization network then Infolinks will be the first name that comes to one's mind. It has helped approximately 200,000 online publishers coming from 128 countries. The main reason behind increasing popularity of this platform is that it offers a free to use native ads work, which can be in the form of effective contextual as well as video ads. The platform is extremely very simple for iteration with a website and is open to all publishers.
This is undoubtedly a trusted performance network that is specialized in Pop Unders. Furthermore, the offer good rates and are open for bloggers from every country. Another highlighting feature of this platform is that it encourages daily payments and one can easily make around $5 or more in a day.
Talking about the pop-under networks, this one is the biggest one available. Incepted in the year 2011; the platform has quickly grown and has developed into one of the biggest networks having outstanding CPMs. Having expertise in monetizing websites, it embraces various niches such as Entertainment, Videos/Movies, Games, Finance and many others.
This one is an industry-leading tech company that is appreciated for developing innovative digital advertising products. Hence, this one is a great platform for publishers as well as advertisers. Having over 500 employees; it has spread its main operation centers across – New York, Los Angeles, Zurich, Dubai, Mumbai & Bangalore.
The best PPC management companies in India vouch that Kontera is one of the best alternatives to Google Adsense. The platform encourages in-text advertising, and is very similar to Infolinks. It does not take up any additional ad space on the blog, but it analyzes the content published on the site and then, turn relevant keywords into hyperlinked text ads.
This offers absolutely irresistible incremental advertising revenues, which can be generated through mobile as well as a personal computer. In addition to this, the ads are absolutely customizable. This indicates that one can choose the color of the hyperlinks and even control the density of the text links. Furthermore, one can also restrict usage of certain specific keywords into text ads.
The above listed are some of the most amazing as well as reliable alternatives to Google Adsense. If your account has been rejected or banned by Adsense, you need not worry as there are many reliable and dependable alternatives to the same that you must try without further ado. Make sure that your content is of good quality and holds the power to attract the target audience as then only you can expect it to win ads for you. Also, never skip on the relevancy aspect and chose keywords as per the niche areas accepted on the platform that you chose.
Arnav Kapoor is a marketing consultant at Marketing Adventure and a passionate blogger by heart. He regularly writes detailed articles on the best SMO Services, On-Page Optimization tips & tricks and various PPC Techniques. In case of inquiries, feel free to contact him.