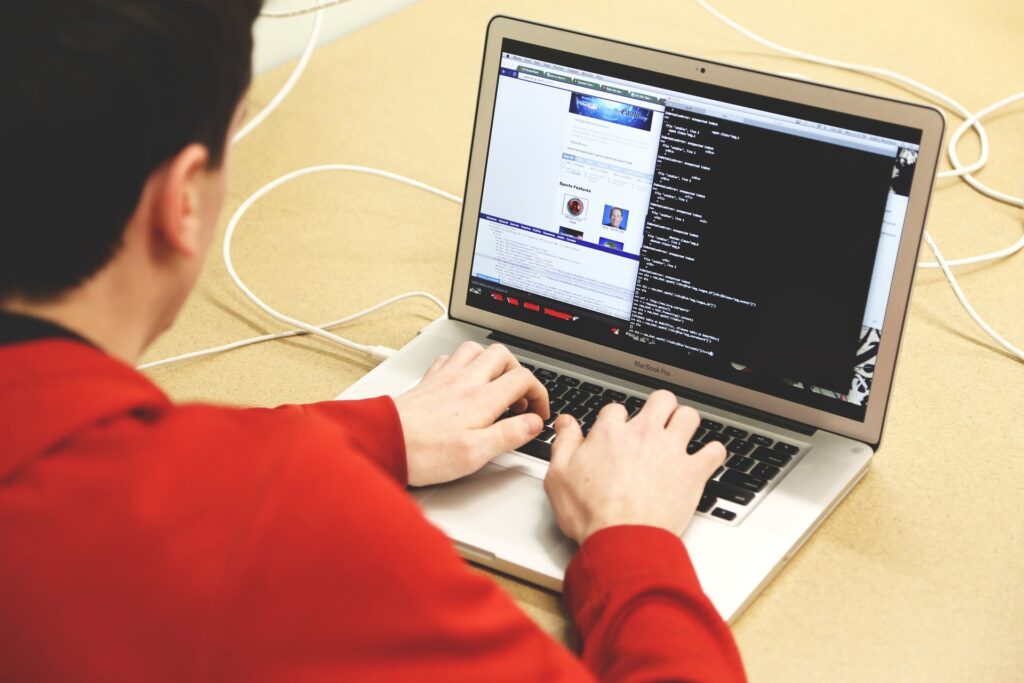 It is the most common sight to see employees working remotely, especially post-pandemic. Remote working enables businesses to reduce operational costs significantly and hire the most suitable candidates regardless of the location.
However, this lack of in-person interaction can negatively impact your company's productivity and communication issues. Many practical tools are available in the market that helps remote teams manage their business workflow more efficiently and provide ample support to improve teamwork.
In this article, I will discuss the best collaboration tools for your company that can help significantly boost your company's productivity.
Let's get started.
What are the Advantages of Using Collaboration Tools?
You may, at first, consider the idea of investing in collaboration tools irrelevant. But these tools are quite beneficial for your organization.
Here are the top benefits that these online collaboration tools offer to your organization:
Saves time: These tools offer document templates and automation features to expedite your business workflow.
Enhances productivity: These tools efficiently help your organization by automating specific tasks, such as email automation, which enables you to focus on other projects resulting in better output.
Enhances communication: These tools help organizations effectively discuss projects, present ideas, and address challenges through messages and video conferencing.
Boosts transparency: These tools enable you to share ongoing tasks, workflows, and timelines with your team members, which significantly boosts transparency within your organization.
Ensures timely deliverables: Digital collaboration tools allow your organization to plan your projects effectively, assign suitable members to relevant projects, and track progress regularly to avoid missing deadlines. This is crucial to ensure proper delivery and satisfy your customers.
Best Collaboration Tools for Your Team
Here are the best digital collaboration tools to use to boost your organization's productivity and ensure better business output:
1- Adobe Creative Cloud
Adobe Creative Cloud is one of the best tools available, which empowers collaboration between team members for a timely result. It lets you instantly share fonts, colors, and assets with your team members using apps like Photoshop. 
This tool also enables you to track versions of files to ensure that your team is always on the same page. It is quite beneficial for marketing and content creation teams as it enables them to create customized workspaces.
2- Zendesk Ticketing System
Zendesk Ticketing System is another significant collaboration tool that enables your organization to establish effective communication with your team for better results. It allows the customer support team of your organization to connect with your customers across various channels including community forums, emails, messaging, and bots.
This tool enables your team members to provide customers with personalized services. An omnipresent ticket-supporting system enables your employees to resolve individual support requests and provide quality customer experience instantly.
3- Airtable
Airtable is an effective collaboration tool that helps you send various contents per a fixed schedule. It enables you to assign due dates and collaborators to organize records like a spreadsheet, making it easier for you to share files quickly.
This tool is quite beneficial for organizations that need to organize a significant number of contents as it helps them to link records with each other.
4- Microsoft Teams
Microsoft Teams is one of the practical collaboration tools that help organizations by providing chats and video conferencing facilities. This tool also lets you quickly integrate PowerPoint, Word, Excel, and other helpful apps for a better outcome.
Teams allow you to swap files, schedule meetings, and track the project's development instantly, making it a reliable collaboration tool for organizations with remote employees.
5- ClickUp
ClickUp is an effective collaboration tool that plays a significant role for organizations that need a more customizable project management system with file sharing and integrated chat facilities.
This collaboration tool also offers request tracking and process management, which is beneficial for development and IT teams.
6- Dropbox
Dropbox plays an instrumental role for organizations that need to share large files, get feedback, and store meeting notes. It enables you to integrate with tools like Google Docs and HelloSign easily.
This collaboration tool is beneficial for design teams, newsrooms, and organizations that need documents to be worked on by various people as it offers them storage solutions, document creation, more accessible file-sharing options, and portfolio products.
7- Evernote
Evernote is the best collaboration tool for your organization if you need to make notes while talking to different stakeholders. This tool enables your organization to attach necessary files, share and edit notes, and set reminders for follow-ups from your team. It also offers a Work Chat feature that lets you instantly check in with your employees.
Evernote helps your organization by creating public links to notes so team members can access them anytime. This makes it a beneficial tool for publication offices, newsrooms, and other such organizations that need to share notes and links in one place.
8- Google Suite
Google Suite is the best collaborative tool that helps organizations achieve the required output easily. It includes Google Docs, which allows several people to work on a single document at once with an instant saving and backup feature, which makes it easier for you to share documents, add or resolve comments and attach notes if needed.
Google Suite also includes Gmail, which integrates with Google Keep and Google Drive, which enables your organization to sort all the documents and set sharing permission.
In addition, it also offers Forms to collect information from users, Slides to create presentations, and Sheets to sort spreadsheet data that help organizations and their employees to collaborate effectively to achieve better results.
Conclusions
These collaborative tools help organizations to enhance their business communications and workflows to achieve desired business goals.
However, You must select a collaboration tool that offers multiple features, an easy-to-use interface, data protection, and third-party integration to ensure that your organization benefits significantly from these collaboration tools.
I hope this article helps you understand the best collaborative tools and their benefits so that you can use them to boost your organization's productivity and generate more revenue.